Many Liverpool fans on social media heaped praise on attacker Xherdan Shaqiri for his performance in the first-half against Red Star Belgrade.
The 27-year-old who joined the Reds from Stoke City for £13million in the summer (Source: BBC Sport) was heavily involved in his side's first goal and fans raved about him on Twitter as a result.
While Roberto Firmino was the one who slotted the ball home, several fans pointed out and praised Shaqiri's pass to Andy Robertson which they believed started the move.
One fan tweeted that they loved the 27-year-old winger, while another labelled him the bargain of the century.
Live 4 Liverpool has rounded up some of the best tweets below: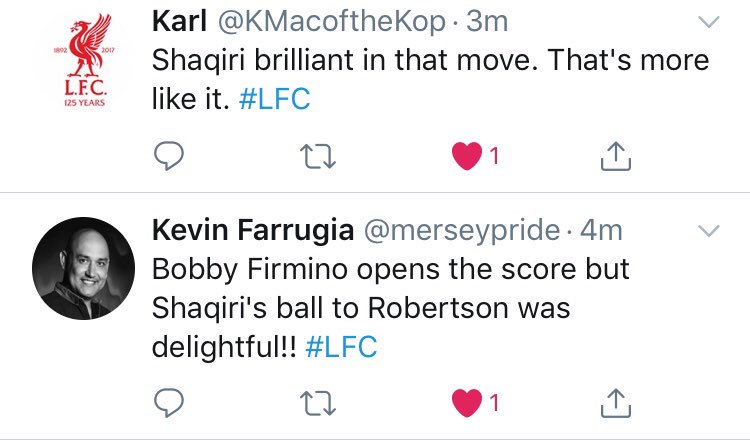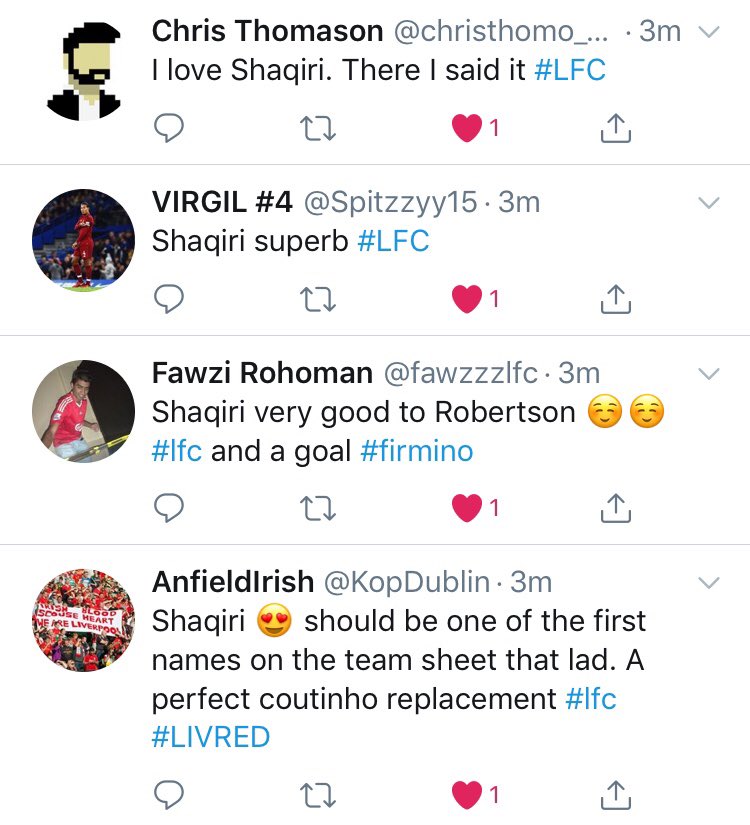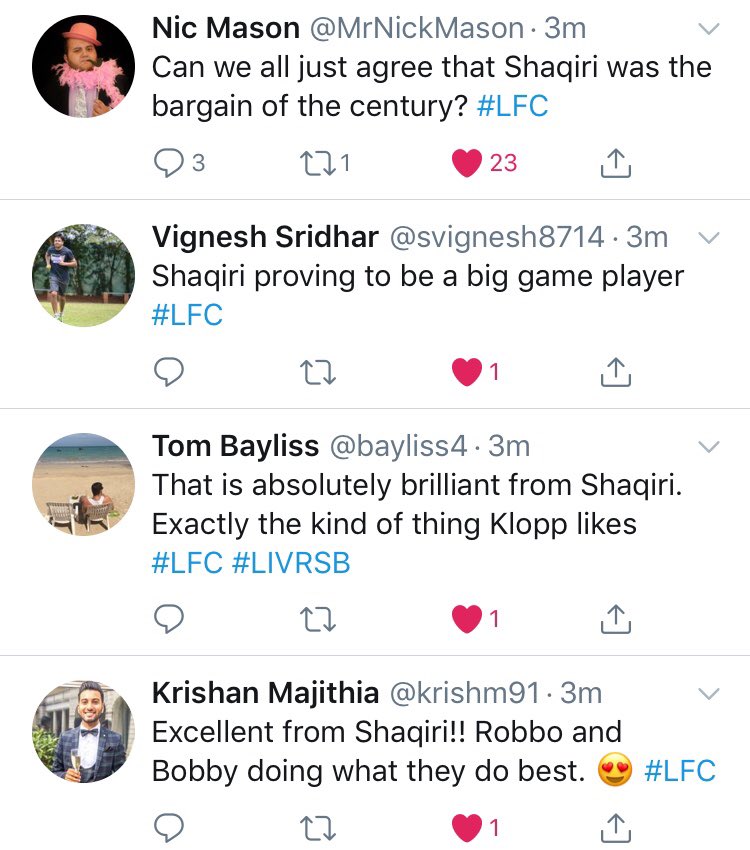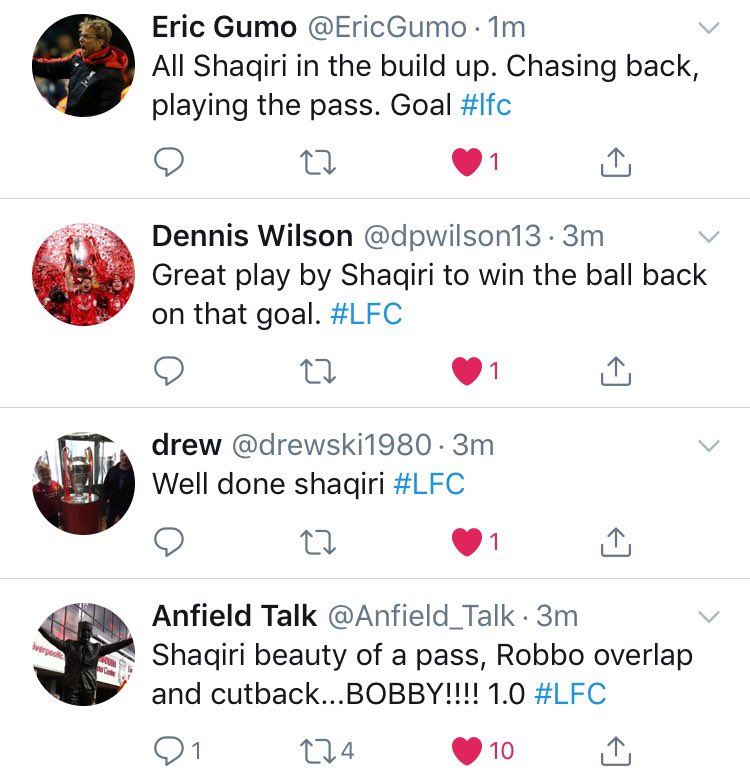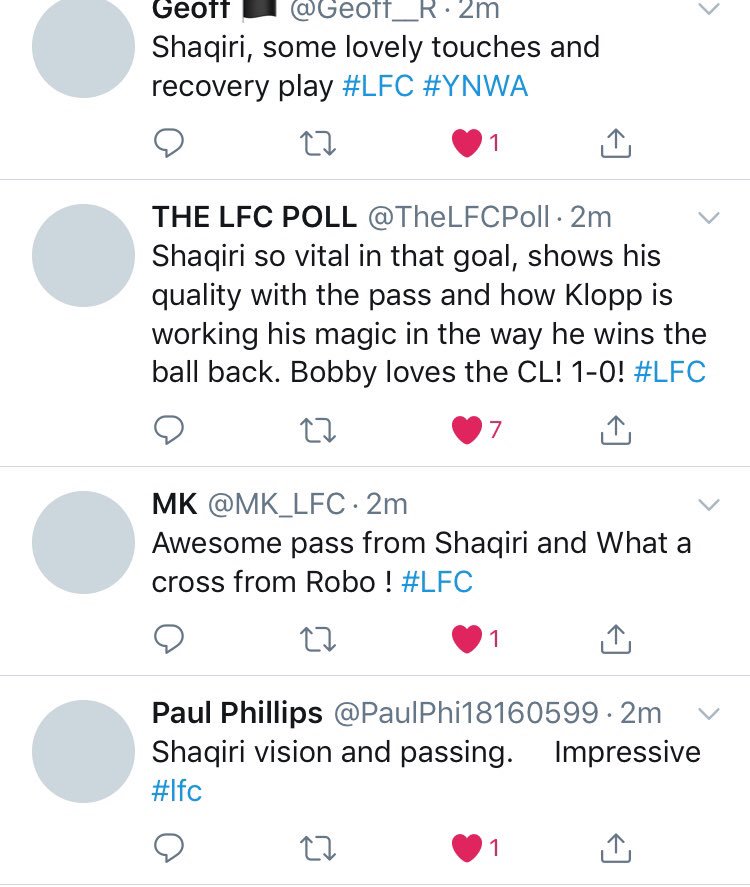 OPINION
Shaqiri was a live-wire during the first half against Red Star and really would have shown Jurgen Klopp that he perhaps should be considered one of the first-names on the teamsheet. The 27-year-old winger constantly tried to carve out chances for his side and his Serbian opponents had no answer for him. It's a surprise that the Reds didn't go into the half time break with a bigger lead then they did, they led 2-0, as Shaqiri was certainly creating good chances for his teammate. If the winger is able to keep his performance going in to the second half then it seems very likely that the Reds will secure a comfortable win at Anfield in the Champions League. Hopefully Shaqiri, who has been somewhat sparingly used this season, will see fine performances like this rewarded by Klopp as it's the least he deserves. The 27-year-old winger clearly made the right decision to join Klopp's side in the summer as his reputation and skills seem to be getting recognised more than they did when he was at the Potters.