OPINION
Tottenham should be worried about facing Liverpool attacker Mo Salah after teammate Jordan Henderson had a few words to say on the player ahead of the Champions League final. 
In an interview with the Sunday People (Sunday May 26th, page 59) Henderson had a few words to say regarding the Egyptian's experience in last years final, saying: "Obviously that was a massive disappointment to him, everything he had done leading up to the final and then having to come off early.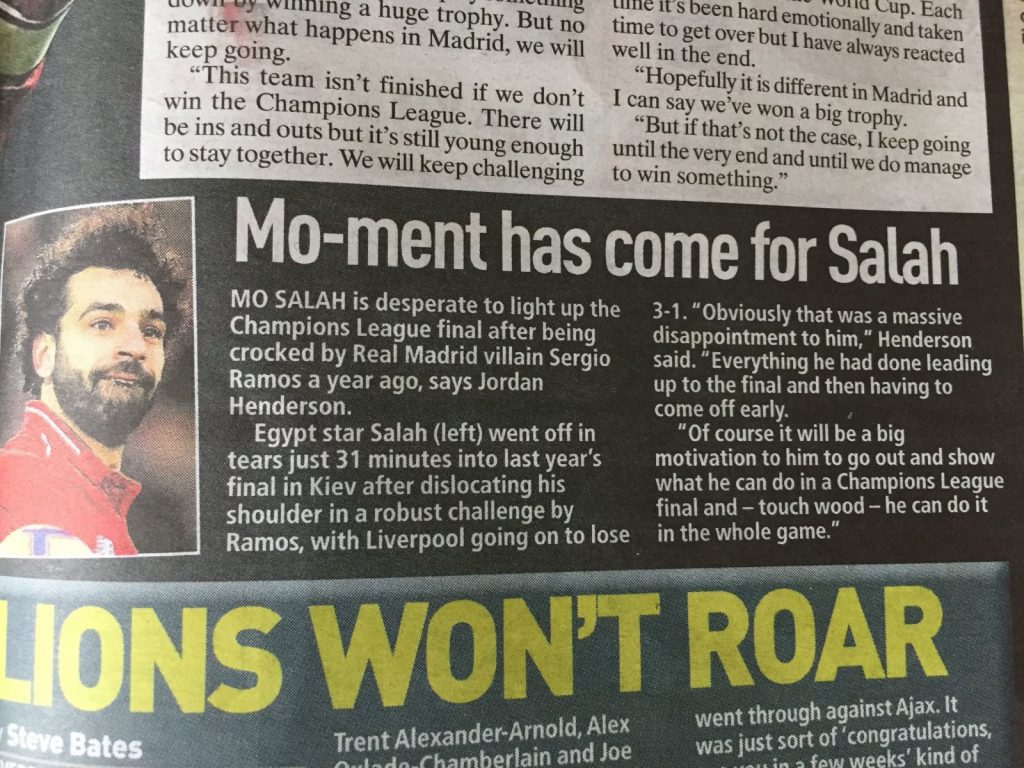 "Of course it will be a big motivation to him to go out and show what he can do in the Champions League final and – touch wood – he can do it in the whole game."
Salah is obviously desperate to prove himself on the biggest stage in European football, without his time being cut short, and it's clear to see that Henderson realises this ahead of the fixture.
Spurs should certainly be worried about the 26-year old, as he will no doubt be completely spurred on by the fact that he could not see the full game out in last year's Champions League final due to injury.
It's no mystery to Mauricio Pochettino that Salah is a real danger to his hopes of winning Spurs' first ever Champions League title, considering the Egyptian has scored 26 goals for Liverpool in all competitions this season, four of which have come in Europe.
Henderson's remarks suggest that Salah has been once again training hard in the lead up to the final, and you'd expect the front man to be on top form for the Reds in Madrid.
Last year's final will no doubt be stuck in the mind of the attacker, and he will be motivated to make sure that this seasons final exceeds last year's, which can only be bad news for Pochettino's Spurs side.
There will be no Sergio Ramos this year to stop Salah from doing the business in the final, but the question still remains, will Spurs be able to handle a fully fired-up, in-form Salah who is capable of lighting the final up? Only time will tell.