Harry Redknapp claimed that Liverpool were second to none due to their fans and the atmosphere at Anfield.
The former QPR and West Ham manager shared his thoughts on the Reds after admitting he would have loved to managed Liverpool due to the club's atmosphere and fans.
"Liverpool. With the fans and the atmosphere, it's second to none," said Redknapp during a Q&A for Four Four Two (Issues 303, September 2019, page 11).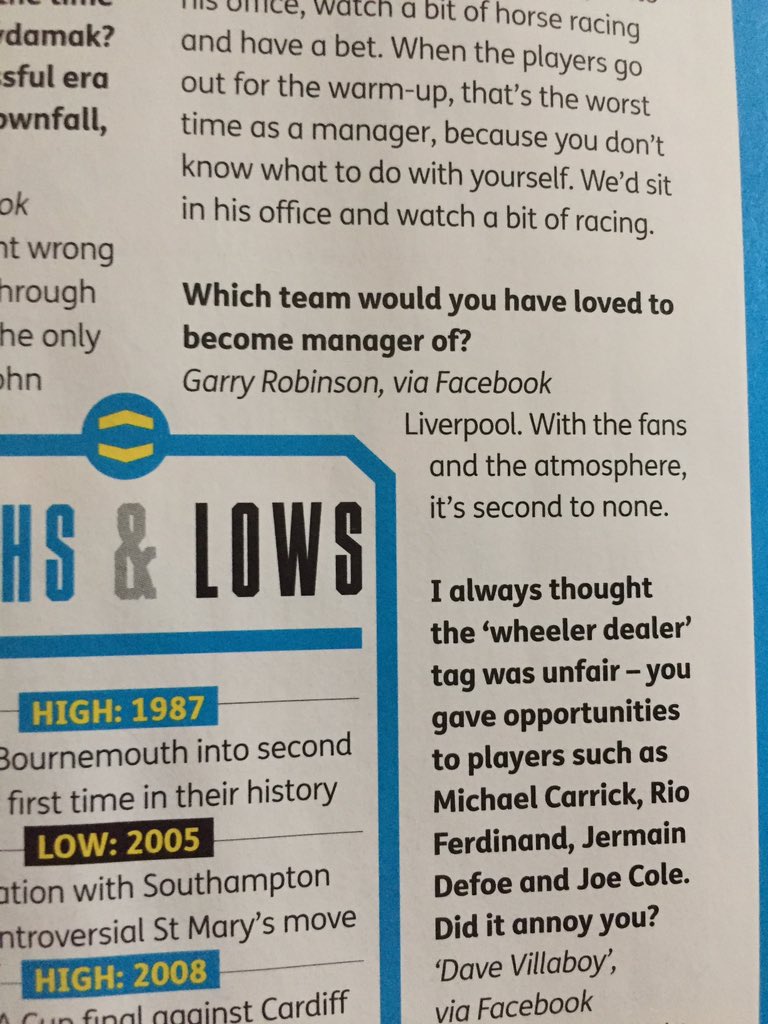 This isn't the first time Redknapp has admitted that he would have loved to manage the Reds as he previously to Yahoo Sports UK, as quoted by the Express, that he would have enjoyed managing the club as it was a fantastic place to be.
OPINION
Redknapp certainly has a big enough personality to manage Liverpool, but it seems he never got his dream opportunity. It's odd to imagine Redknapp as Reds manager, but maybe in a parallel universe, he got his wish. Yet while Redknapp never got to sit in the home dugout at Anfield, he no doubt looks back at his management career fondly. The 72-year-old had a successful spell with West Ham, led Portsmouth to the FA Cup and won promotion from the Championship with QPR. While there were some rough spells during his career, with his spell at Birmingham City not having any real highlights, you have to take the wins with the losses in football. As for his remarks on Liverpool, there are probably plenty of high-profile managers who'd love to manage the Reds due to the club's fans. When Anfield is at his best and the crowd sing 'You'll Never Walk Alone' it's hard not to get chills and to be able to experience that on a regular basis as the club's manager, must feel like something special.