In recent weeks and months, Liverpool have been linked with potential moves for numerous players from the Bundesliga, ranging from RB Leipzig striker Timo Werner to Borussia Monchengladbach's defensive midfielder Denis Zakaria.
In an interview with @LFC4Ar [via oktob.io], German journalist Christian Falk, head of football at Sport Bild, has given an update on the various Bundesliga players who have been touted for a possible switch to Anfield in the summer, assessing the likelihood of Liverpool's chances of landing them:
Timo Werner (RB Leipzig)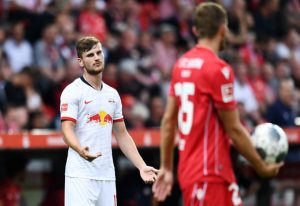 Position: Centre-forward
Age: 24
Source: Bleacher Report, via talkSPORT (original), Passione Inter (latest)
Possible fee: £51m (Daily Mail)
Falk's verdict: "Liverpool have two main advantage points: On the one hand, Liverpool are one of the best clubs in Europe. On the other hand, Werner will team up with Klopp, the German coach who can give him a good feel for his first step outside his home country. Klopp was also interested in signing Werner last season. At the time, though, the talks were not concrete at all. Klopp now wants to meet the player for a personal conversation. The chances for Werner's move to Liverpool are very positive."
Jadon Sancho (Borussia Dortmund)
Position: Left/right winger
Age: 20
Source: Daily Mail (original), The Mirror (latest)
Possible fee: £100m (The Mirror)
Falk's verdict: "Dortmund officials confirm that until now there have been no negotiations on Sancho with any of the Premier League clubs. This means: neither with Liverpool nor with Manchester United. But in Dortmund there is a decision: the club wants to keep Sancho for at least one other season… I spoke with Borussia Dortmund captain Marco Reus recently, he had advised Sancho to stay in Dortmund for another year, that would definitely be good for his development."
Milot Rashica (Werder Bremen)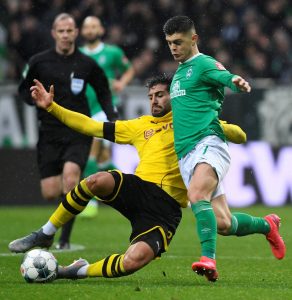 Position: Left winger/second striker
Age: 23
Source: Bild (via The Mirror)
Possible fee: £33m (Bild, via The Mirror)
Falk's verdict: "Rashica definitely fits well with Liverpool's playing system. The release clause for a player of about €38 million [£33.46m] should not be a major problem for Liverpool. However, Liverpool will not buy Rashica."
Denis Zakaria (Borussia Monchengladbach)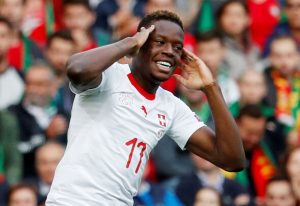 Position: Defensive midfielder
Age: 23
Source: Sky Deutschland (original), Bild (latest)
Possible fee: £32.4m (TransferMarkt)
Falk's verdict: "Liverpool have been in contact with the agent of Zakaria. So far, there have been no concrete negotiations, not even with Monchengladbach. The fact is: if Liverpool paid the asking price for Zakaria, they would most likely get the player. So far, Liverpool do not seem to have made a decision on Zakaria."
Kai Havertz (Bayer Leverkusen)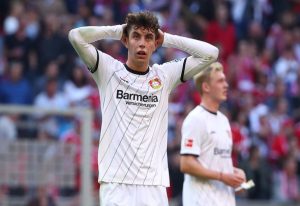 Position: Attacking midfielder
Age: 20
Source: Bild (original), Sky Deutschland (latest)
Possible fee: £100m+ (The Athletic)
Falk's verdict: "Leverkusen want more than €100 million [£88m] for the player but Havertz wants to move this summer. If Bayern are not serious, Liverpool will have a great opportunity. But the question is for the Reds: Do they want to pay a high transfer fee for German talent? Frankly, I cannot imagine it. Arsenal are also supposed to be interested. Arsenal will need Havertz more urgently than Liverpool and may pay this crazy price."
Live4Liverpool verdict
From what Falk has said, Liverpool seem to have a very strong chance of landing Werner and he also told Passione Inter this week that the Reds are firm favourites to secure his signature. There also seems a more than decent chance of Zakaria being signed, especially with Bild claiming that Monchengladbach could be forced to sell him given a loss of TV revenue from the Bundesliga's coronavirus-enforced postponement.
The other reported transfer links seem far less likely to come off. The fees being quoted for Sancho and Havertz seem prohibitive, especially with Liverpool already boasting huge strength in attack; while there doesn't appear to be a strong interest in Rashica, whose goals-per-minutes return this season is broadly similar to that of Takumi Minamino, who had been struggling for game-time due to Sadio Mane's presence at Anfield.
Liverpool fans, what did you make of Falk's updates on these transfer targets? Which of those players do you expect to be signed over the summer? Let us know in the comments section below!