The Athletic reporter James Pearce was asked in a Q&A to name the three managers he would most like to succeed Jurgen Klopp at Liverpool if, in an entirely hypothetical scenario, the German were to retire or leave the club tomorrow.
When that question was put to the journalist, he replied: "The prospect of Klopp walking away tomorrow is a frightening one, but there's clearly no chance of that happening. Trying to follow in his footsteps of the best manager in world football would be an immense challenge for anyone. Klopp is one of a kind.
"I've always loved the idea of Steven Gerrard taking over from Klopp one day and I think he's done really well at Rangers to make them competitive again. He would have to be one name. As for the other two? I'd go with Pep Lijnders and Mauricio Pochettino."
Of course, with Klopp guiding Liverpool to Champions League glory last year as well as having them on track to romp to this season's Premier League title and not long since signing a contract extension up to 2024, talk of his successor now is purely hypothetical, with the German as secure in the job as any football manager could be. However, Pearce's three-man shortlist still gives us an opportunity to assess the names that he has mentioned.
Steven Gerrard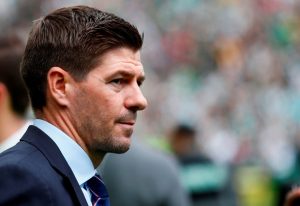 Liverpool connections: About as strong as they come, having played with the club in 17 Premier League seasons, captained them for more than a decade, led by example in the 2005 Champions League and 2006 FA Cup triumphs and scored 186 goals in 710 games for the Reds (via lfchistory.net). He also  managed their under-18 side in the 2017/18 season.
Experience: He is still in his first managerial job in senior football at Rangers, where he into his second season in the post and has taken charge of 114 matches for the Light Blues.
Track record: He is yet to win a trophy at Ibrox and has so far been unable to halt Celtic's total dominance in Scotland. However, he has masterminded three Old Firm derby wins in seven attempts and led Rangers to the last 16 of the Europa League, their best European performance in nine years. He has won 68 of his 114 matches in charge at the 'Gers, achieving a 59.6% win rate.
Verdict: Gerrard's iconic status as a player will likely buy him enormous credit with the Liverpool faithful, similar to Frank Lampard at Chelsea. However, he is still in the embryonic stages of his managerial career and the level of scrutiny on him were he to succeed Klopp would probably be extraordinary. He doesn't seem quite ready for the main Anfield gig yet but, by 2024, he should be far more prepared for such a position.
Pepijn Lijnders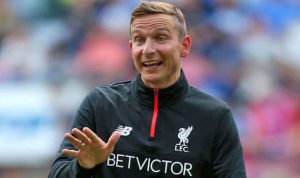 Liverpool connections: The Dutchman is currently Klopp's assistant manager at Liverpool and is in his second stint at the club. He first came to Anfield in 2014 and remained for the best part of four years before taking up the head coach position at NEC Nijmegen (as per liverpoolfc.com). He returned to Merseyside in summer 2018 and has been at the club ever since.
Experience: He has held coaching roles at PSV Eindhoven, Porto and Liverpool, three European Cup-winning clubs, but his only job as a first team manager was a five-month spell with NEC Nijmegen in his homeland (as per TransferMarkt).
Track record: He only lasted 22 matches at NEC, winning half of them but being sacked at the end of the 2017/18 season after their hopes of promotion to the Eredivisie ended in the play-offs.
Verdict: While he has very little experience as a first team manager, Lijnders will surely note that a similar scenario didn't deter Arsenal from appointing Mikel Arteta just before Christmas. However, it seems eminently possible that when Klopp leaves Liverpool for another post, he might take his trusty right-hand man with him.
Mauricio Pochettino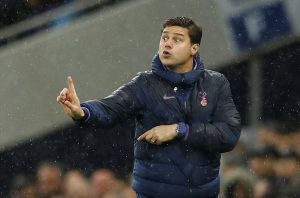 Liverpool connections: The Argentina native has never played for nor been involved with Liverpool, although he has come up against them 16 times in his managerial career (he has faced only Chelsea with greater regularity), tasting victory just three times against the Reds.
Experience: Aside from a two-month interlude, Pochettino was in management for nearly 11 unbroken years at Espanyol, Southampton and Tottenham, taking charge of 513 first team matches across those three clubs. Almost 300 of those came during a five-and-a-half-year stint at Spurs. [via TransferMarkt]
Track record: He took over an Espanyol side staring relegation in the face and led them to mid-table safety, gaining a reputation for promoting young players in his time at the club. He ended the 2013/14 season at Southampton eighth in the Premier League, their highest finish in 11 years, and in all but his first year at Tottenham he led them to top four Premier League finishes, including a runners-up spot in 2017. He also took Spurs to their first European Cup final last season, where they were beaten by Klopp's Liverpool.
Verdict: Pochettino is a proven manager who has been relatively successful at every club where he has worked. Based on experience, he would currently seem far preferable to Gerrard or Lijnders, but one major minus point from his CV is the absence of any silverware, something that he would need to rectify if given the Liverpool job. Also, with him currently out of work and Klopp contracted for another four years, there is a strong chance that he could be in another job when the Anfield position is eventually vacant.
Liverpool fans, which of Pearce's three selections would you most like to see as Klopp's successor? Is there another manager who you would rather have to take over from the German? Comment below with your views!